Easy Crochet Scarf for Beginners
Most crocheters' very first project is a scarf!
If you've been looking for a simple crochet scarf pattern, the free crochet pattern below outlines a simple and easy method for making a crochet scarf using double crochet stitches. Almost any medium weight, size 4 yarn will work nicely for this pattern.
This is a quick make that would look great on men or women.
Be sure to read the Guide to Crocheting for Complete Beginners if you need a quick start or refresher on crochet basics.
This page includes affiliate links. If you make a purchase from these links, I may make a small commission at no cost to you. Thank you for your support!
By Candice Lynn
Skill Level:
Beginner; Easy
Materials:
2 skeins of Lion Brand Heartland Yarn (5 oz, 251 yd), or any medium, worsted weight yarn (size 4)
6 mm crochet hook (size J -10)
4 " (10 cm) = 11 stitches and 6 rows in double crochet
Sizes:
Adult: One size fits most
Finished dimensions:
5" wide and 60" long
Pattern Notes:
This pattern uses US crochet terms.
dc = double crochet
ch = chain
Special Stitches:
Double crochet: yarn over, insert hook into stitch, yarn over and pull up a loop (3 loops on the hook). Yarn over and pull through two loops (2 loops remaining on the hook). Yarn over and pull through two loops.
Chain: Yarn over and pull through the loop on the hook.
Slip knot (How to Make a Slip Knot)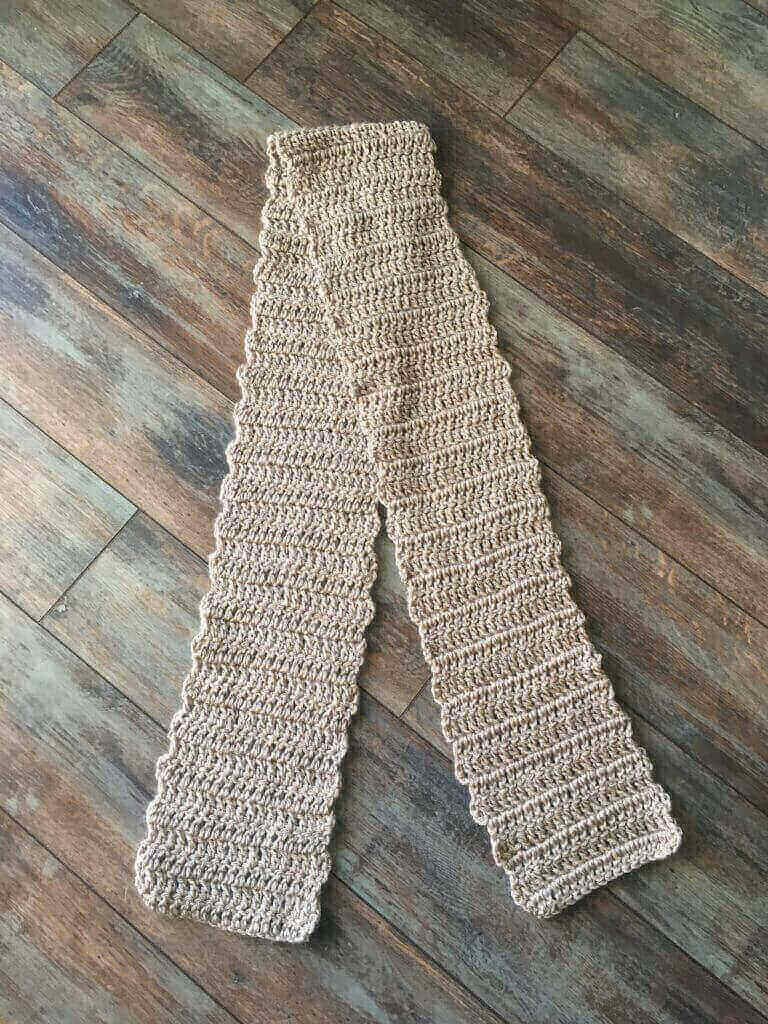 Instructions:
Attach the yarn to your crochet hook using a slip knot.
Chain 20.
Row 1: Dc in the 4th ch from the hook and in each chain to the end of the row. You will now have 17 double crochet stitches. (When counting your stitches, ignore the first 3 chains that were skipped over before making the first double crochet – we will not count these "turning chains" as a stitch. (For more information, see the post "How to Crochet Straight Rows Every Time".)
Row 2: Chain 3, turn. Dc in the first stitch and in each stitch to the end of the row. (Remember not to crochet into the "turning chain" at the very end of the row.) 17 dcs
Rows 3 through 88: Repeat for 88 rows, or until the scarf measures 60 inches.
Fasten off and weave in ends.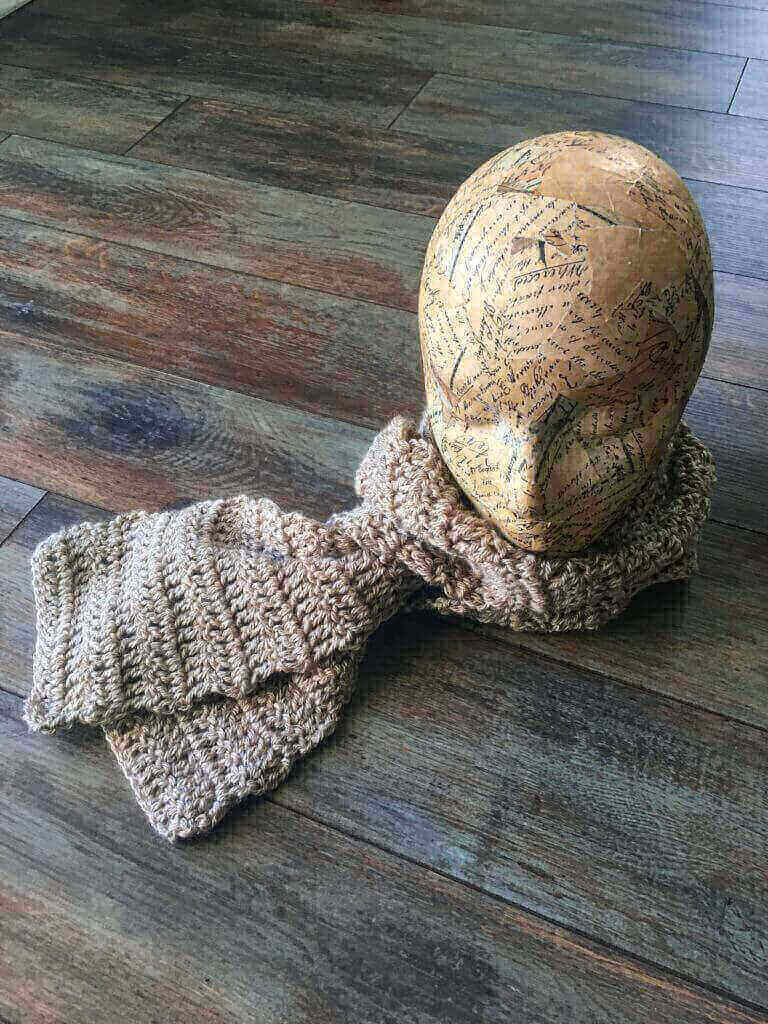 © 2022 by Candice Lynn (Crochet Confidential). This pattern is for personal use only. You may use the pattern to make unlimited items for yourself, for charity, or to give as gifts. You are free to sell the items you make with this pattern. Do not distribute this pattern or the photos in any form — if you want to share the pattern, point your friends to this link: https://crochetconfidential.com/easy-crochet-scarf-for-beginners. Thank you for your support!